Share Our Strength
More than food for hungry kids
We've all seen the images on the television news: starving children in faraway places like the Congo, Ethiopia, and Liberia. But the fact is, kids in America are starving too. Close to 13 million children in our own country are at serious risk of being undernourished.
Share Our Strength supports food banks and emergency-relief organizations, and works to address hunger's root causes. It teaches low-income families about nutrition and budgeting, helps enroll poor children in federal nutrition programs, and funds groups that teach job and life skills to impoverished families. One of its programs encourages people to donate one hour's wage to battle childhood hunger. Another initiative helps communities hold fund-raisers to benefit hungry kids. Contact: 800-969-4767 or www.strength.org.
 
KABOOM!
Safe playgrounds for everyone
When 3-year-old Faith Tinoco was starting school back in 2002, her parents were worried that their daughter, born with Down syndrome, wouldn't be able to play along with the other kids at Melody Park Christian School, in Salinas, California. A year earlier, there would have been cause for concern: The school's playground equipment was outdated and inappropriate for Faith's needs.
But thanks to an organization called Kaboom!, Faith's school had just acquired a new playground — one that was completely safe and handicapped-accessible. Since 1995, Kaboom! has teamed up with corporate partners to create 546 playgrounds in cities and towns across the country at an average cost of $55,000 each. It has also improved 1,500 existing playgrounds to make them safer. Contact: 202-659-0215 x225 or www.kaboom.org.
I Have a Dream Foundation
The promise of education
In 1981, businessman Gene Lang made an extraordinary vow to the sixth-grade class of P.S. 121 in Harlem, the same elementary school he'd attended 50 years earlier. He told the kids that if they finished high school, he would pay their college tuition. More than 90 percent of them graduated, and some 60 percent went on to college — compliments of Mr. Lang.
The program was so successful that it has been replicated in 64 cities around the U.S. Today, there are more than 180 I Have a Dream projects, pledging college educations to more than 13,500 students. Studies have shown that students in these programs are less likely to be in trouble with the law, better able to resist peer pressure, and more likely to attend college than their peers. Contact: 212-293-5480 or www.ihad.org.
Youth Law Center
Protecting children's rights
Laws require that children's shelters provide abandoned kids with a safe and healthy environment, but some shelters fall short of even the minimal standards. When that happens, advocates from the Youth Law Center (YLC) are on the case. Recently, they discovered serious deficiencies at several California kids' shelters: They were overcrowded and staffed by untrained workers. YLC forced regulators to crack down, and as a result, the shelters were either improved or closed.
The mission of the YLC is to make sure that the legal rights of children in the foster-care and criminal-justice systems are being upheld and that kids have easy access to the services they need. Contact: 415-543-3379, 202-637-0377, or www.youthlawcenter.com.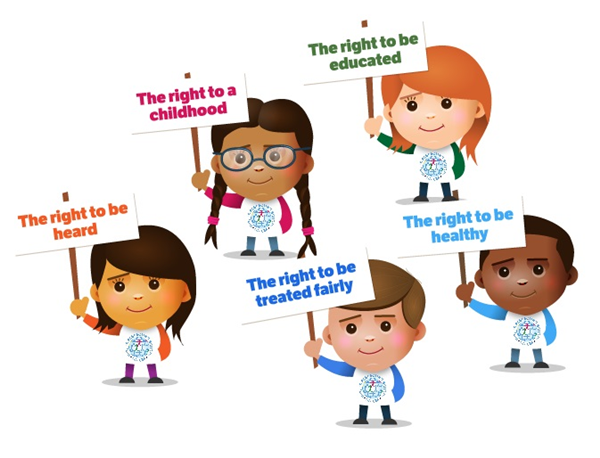 Parents As Teachers
Support for moms and dads
Kids don't come with an instruction manual, but Parents as Teachers provides the next best thing: Its staff regularly visits needy families at home, helping parents feel more confident about their caregiving skills, teaching them how to better interact with their children, and connecting them to community resources that serve families. It also provides screenings to identify developmental problems early. PAT believes that early interventions can help stave off child abuse and other problems. Contact: 314-432-4330 or www.patnc.org.